Our Approach / Working with Customers
At Swallownest Precision Engineering we work in partnership with our customers to provide the ideal combination of rapid response and first-class quality.
We provide a nationwide service to customers whichrange from small specialised businesses to large national companies in many different industry sectors.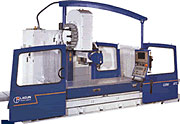 Our service starts with an on-site appraisal (if required), together with a nationwide 'quick pickup' service to ensure we get the job moving. We also keep customers informed at all stages of the job with regular progress reports.